Industry
Coopershoes affords to its customers a complete industrial solution, ensuring high productivity and quality when developing and producing shoes and components.
Structure
Coopershoes is in constant evolution by innovating production processes and using advanced-technology equipments, ensuring high quality on vulcanized and cemented shoes production, meeting to select standards of international brands. Besides, Coopershoes invests on constant modernization of inner processes, pursuing best practices of the entire market regarding workers' physical integrity.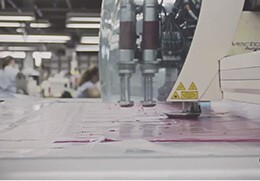 Automatic cutting machines prepared for big and small orders, which improve raw-material use and consumption, enhancing productivity.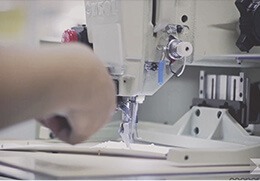 Stitching machines are prepared to enhance product quality and consistency.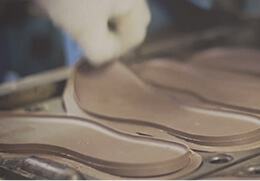 Processes of manufacturing of rubber components, soles and EVA, besides rheometer analysis of all orders during the process ensure consistency, quality and traceability of products.
Development
Technical development uses high technology and continuous improvement of production through softwares which allow a better optimization of materials consumption.
Coopershoes was the first shoe Company to be in compliance with RSL Program in Latin America. Coopershoes uses Lean production methodology and owns a high-technology laboratory in order to perform material, components and final products tests.
Some tools used on quality control:
Value Stream Mapping

Total Productive Maintenance
5S Tool

Standardized Visual Management
Kaizen

Kanban and Standardized work
Coopershoes has a wide partnership with specialized logistic companies, which administer distribution centers and orders (since warehouse to delivery), on a complete, fast, easy and trustworthy way, providing a huge range of real-time information for the best distribution management.
Certifications
Coopershoes holds different certifications in several areas such as Security, Laboratory, Sustainability and Quality.
These certifications evidence the quality and consolidation of our processes and activities.